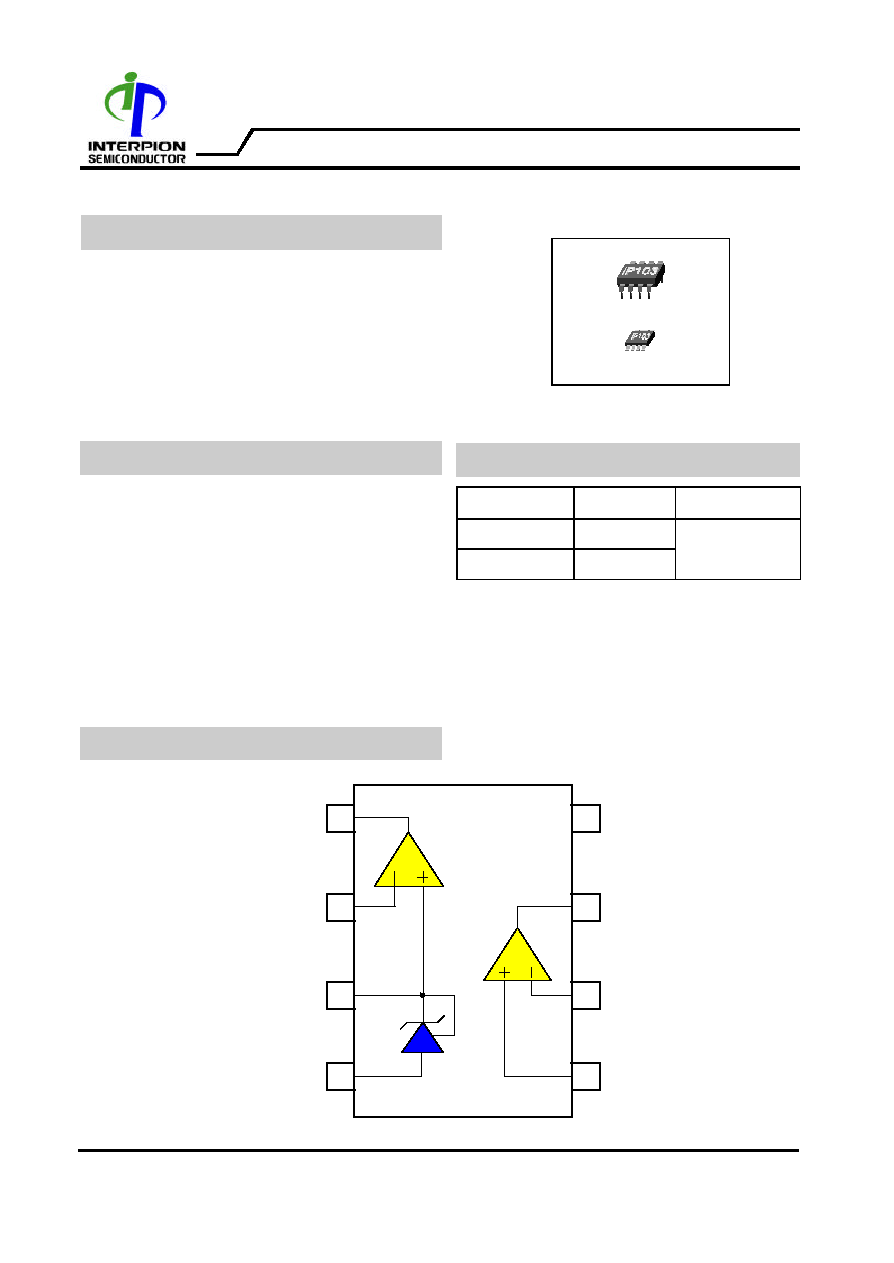 IP103H
WWW.INTERPIONSEMI.COM
Voltage and Current Controller
The IP103H is designed to be used in battery
chargers with a constant voltage and a constant cur-
rent control.
This device is a monolithic IC that includes one in-
dependent op-amp and other op-amp for which the
non inverting input is wired to a 2.5V fixed Voltage
reference.
Integrating the reference and op-amps creates a so-
lution for low cost charging applications.
Operational Amplifiers
- Low Supply Current : 200uA/amp
- Medium Speed : 1.5MHz
- Low Level Output Voltage Close to V
Wide Power Supply Range; 3.6~28V

Adjustable Shunt Regulator

- Fixed Output Voltage Reference 2.5V
- Sink Current Capability : 0.5 to 150mA
- 1% Voltage Precision
- Latch-up Immunity
DESCRIPTION
FEATURES
BLOCK DIAGRAM
Device
Package
Operating Temp
ORDERING INFORMATION
1
2
3
4
5
6
7
8
OUT1
VIN1-
VIN1+
VEE
VIN2+
VIN2-
OUT2
VCC
Vref
OP2
OP1
* The Main Differences of IP103 and IP103H are
Vicm
(Input Common Mode Voltage Range) and
Vop
(Operating Voltage)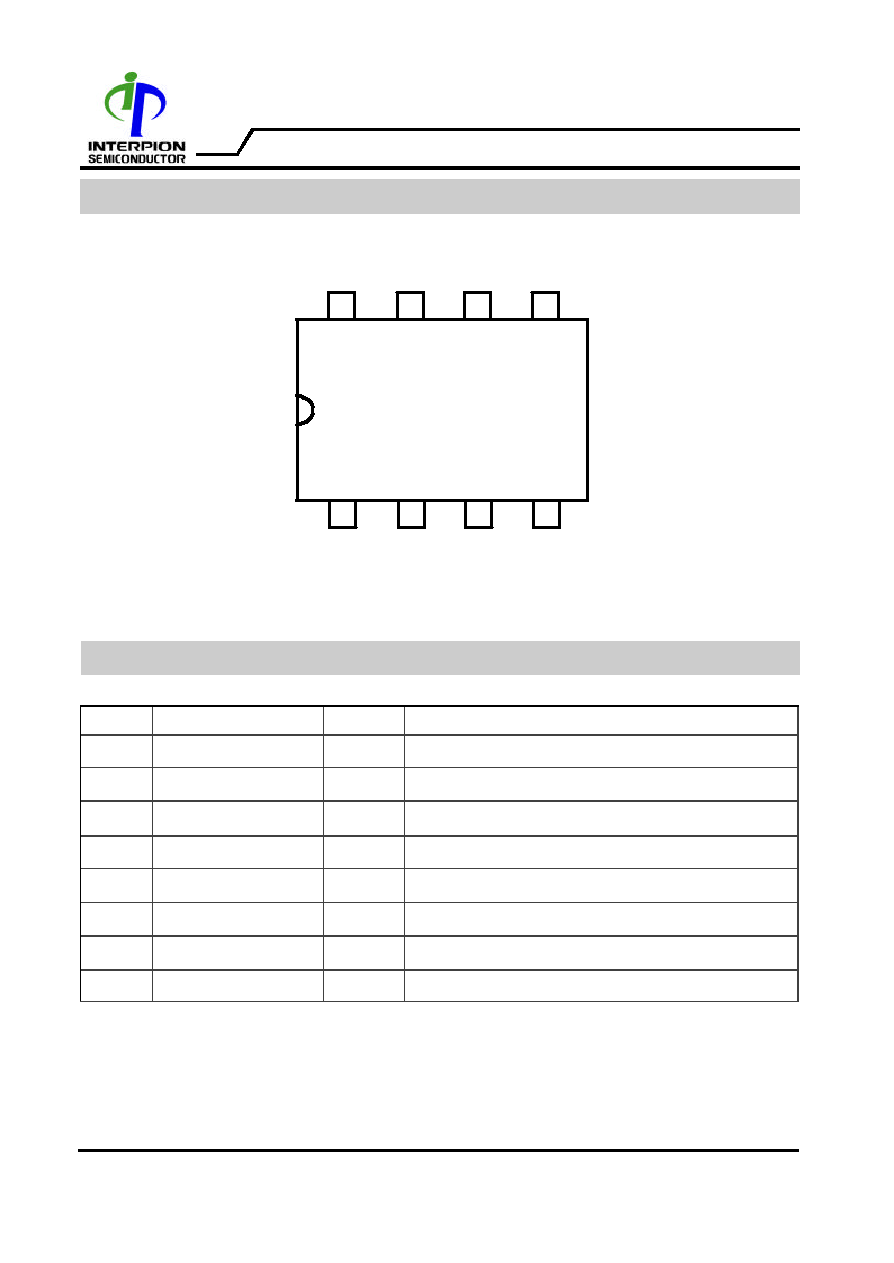 IP103H
WWW.INTERPIONSEMI.COM
Voltage and Current Controller
PIN DESCRIPTIONS
NO
SYMBOL
I/O
DESCRIPTION
OP-Amp 1 Non-Inverting Input
OP-Amp 2 Non-Inverting Input
PIN CONNECTIONS
IP103H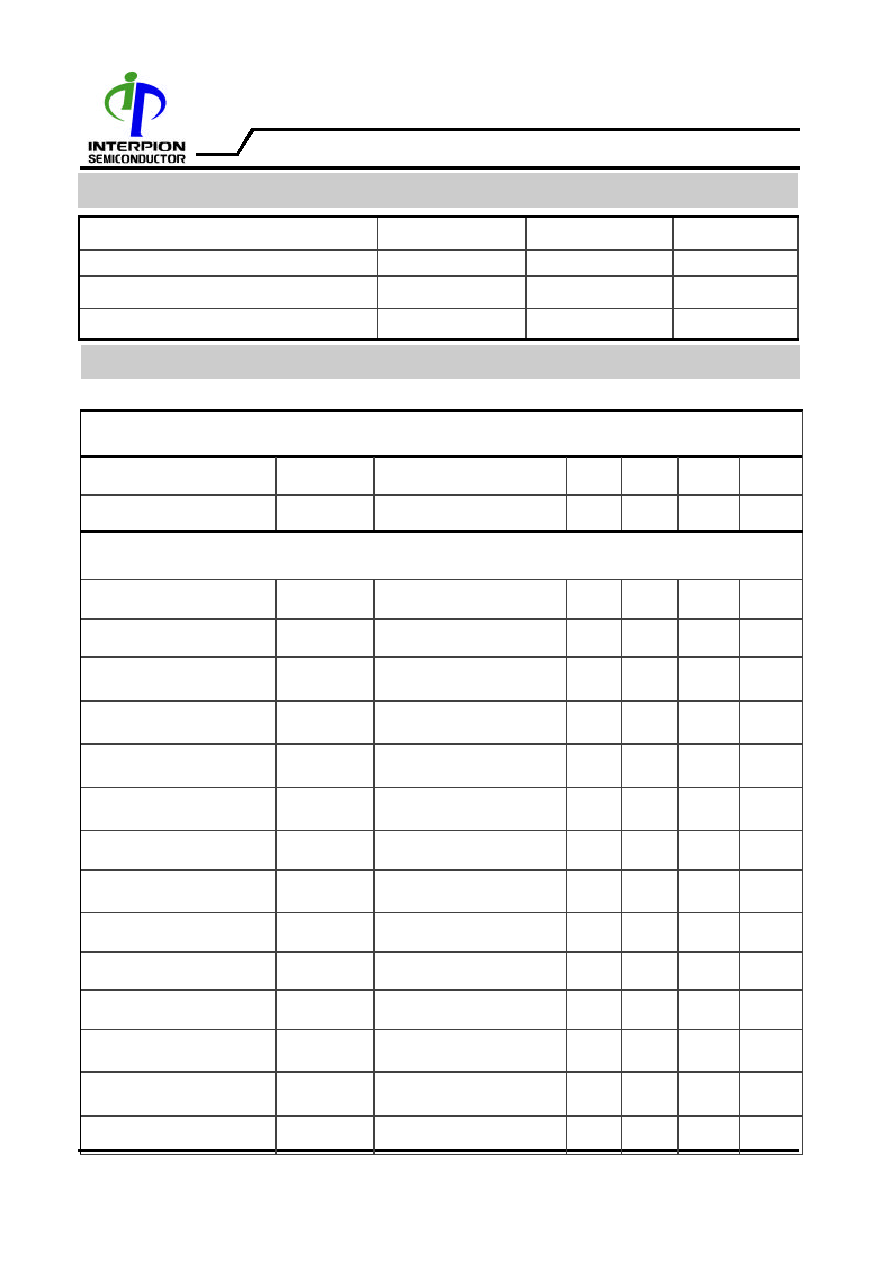 IP103H
WWW.INTERPIONSEMI.COM
Voltage and Current Controller
TOTAL SUPPLY VOLTAGE SECTION
CHARACTERISTICS
SYMBOL
CONDITIONS
MIN
TYP
MAX
UNIT
Operational Amplifiers
Large Signal Voltage Gain
Supply Voltage Rejection
Ratio
Input Common Mode Volt-
age Range
Vcc-
1.8V
Total Harmonic Distortion
Common Mode Rejection
Ratio
PARAMETER
SYMBOL
VALUE
UNIT
ABSOLUTE MAXIMUM RATINGS
ELECTRICAL CHARACTERISTICS
= GND (unless otherwise specified. )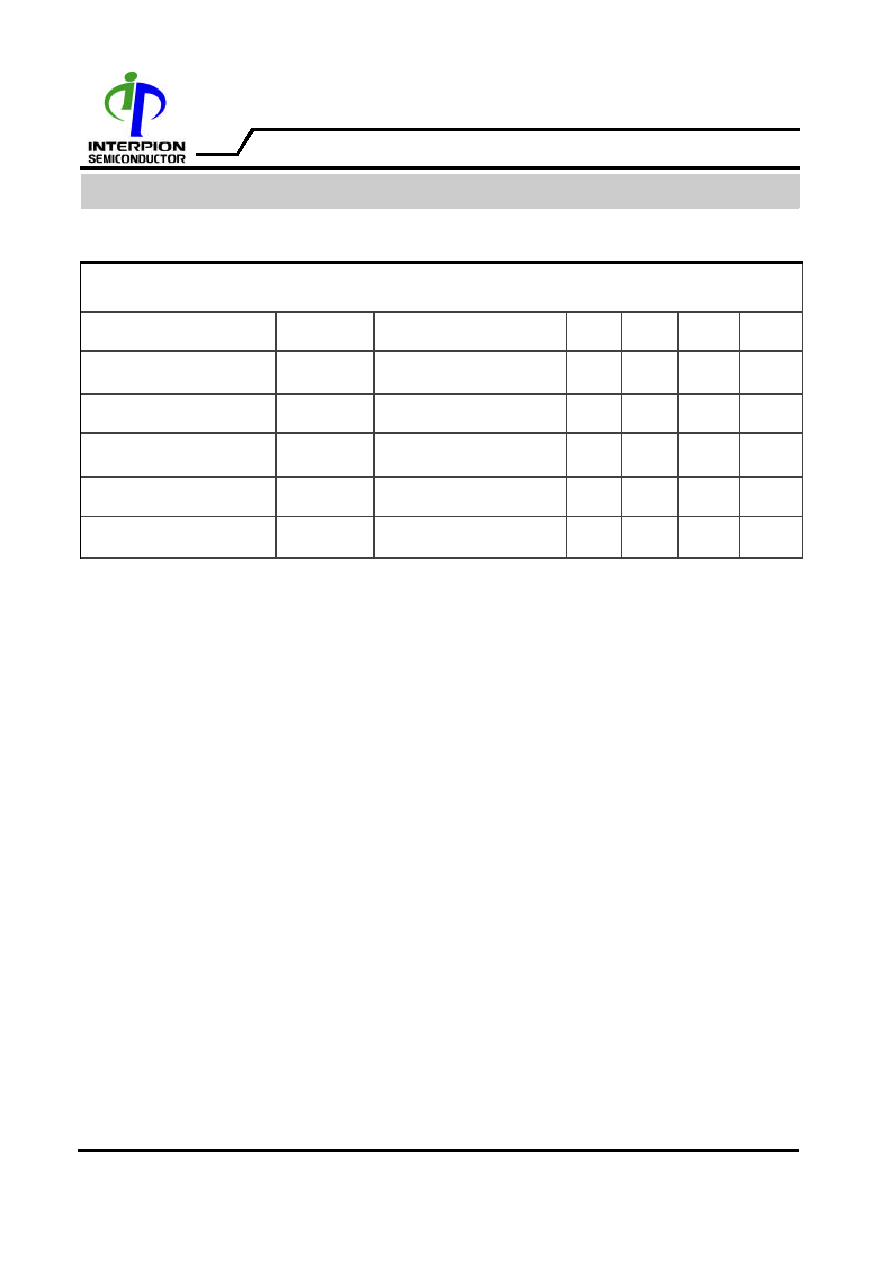 IP103H
WWW.INTERPIONSEMI.COM
Voltage and Current Controller
Adjustable Shunt Regulator
CHARACTERISTICS
SYMBOL
CONDITIONS
MIN
TYP
MAX
UNIT
Recommended Cathode
Current
Reference Input Voltage
Deviation
Minimum Cathode Current
for Regulation
ELECTRICAL CHARACTERISTICS
=GND (unless otherwise specified. )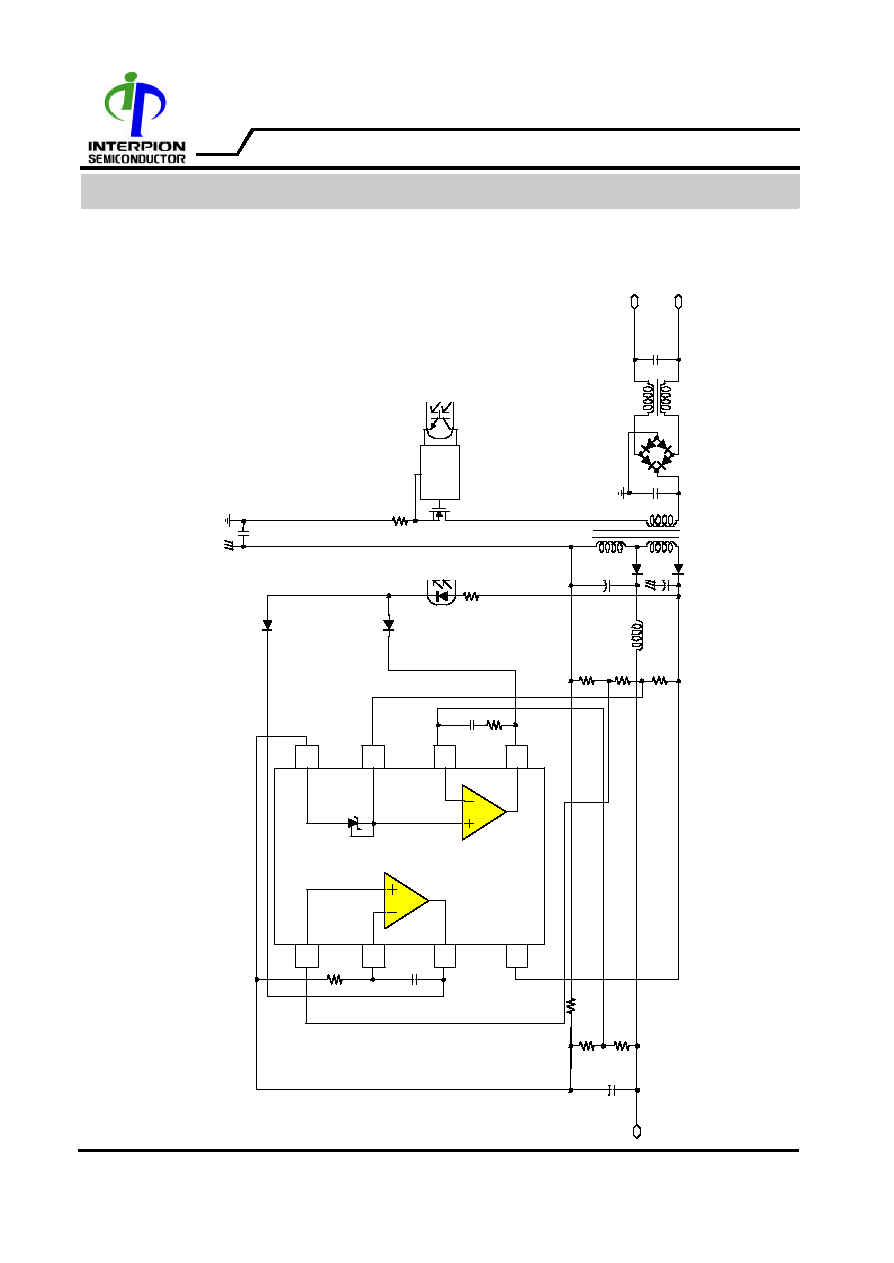 IP103H
WWW.INTERPIONSEMI.COM
Voltage and Current Controller
TYPICAL APPLICATION
1
2
3
4
5
6
7
8
Vref
OP2
OP1
4.2V 0.6A