SIMPLE SWITCHER 3A STEP-DOWN VOLTAGE
REGULATOR--YD2576
DESCRIPTION
The YD2576 series of regulators are monolithic integrated ciruits that provide all the active functions for a
step-dpwn(buck) switching egulator,capable of driving 3A load with excellent line and regulation.
FEATURES

*Guaranteed 3A output current
*Requires only 4 external components
*52kHz fixed frequency internal oscillator
*thermal shutdown and current limit protection
BLOCK DIAGRAM
WuXi YouDa Electronics Co., Ltd
Add: No.5 Xijin Road, National Hi-Tech Industrial Development Zone, Wuxi Jiangsu China
Tel: 86-510-85205117 86-510-85205106 Fax: 86-510-85205110 Website: www.e-youda.com
SHENZHEN OFFICE Tel 86-755-83740369 Fax 86-755-83741418
Ver 5.0 1 of 3 2006-7-10
ABSOLUTE MAXIMUM RATINGS
PARAMETER SYMBOL
VALUE
UNIT
ELECTRICAL CHARACTERISTICS
(Vcc=12V,Tamb=25,Unless otherwise specified)
Parameter
Symbol Test
Condition Min.
Typ.
Max. Unit
WuXi YouDa Electronics Co., Ltd 2 of 3 Website: www.e-youda.com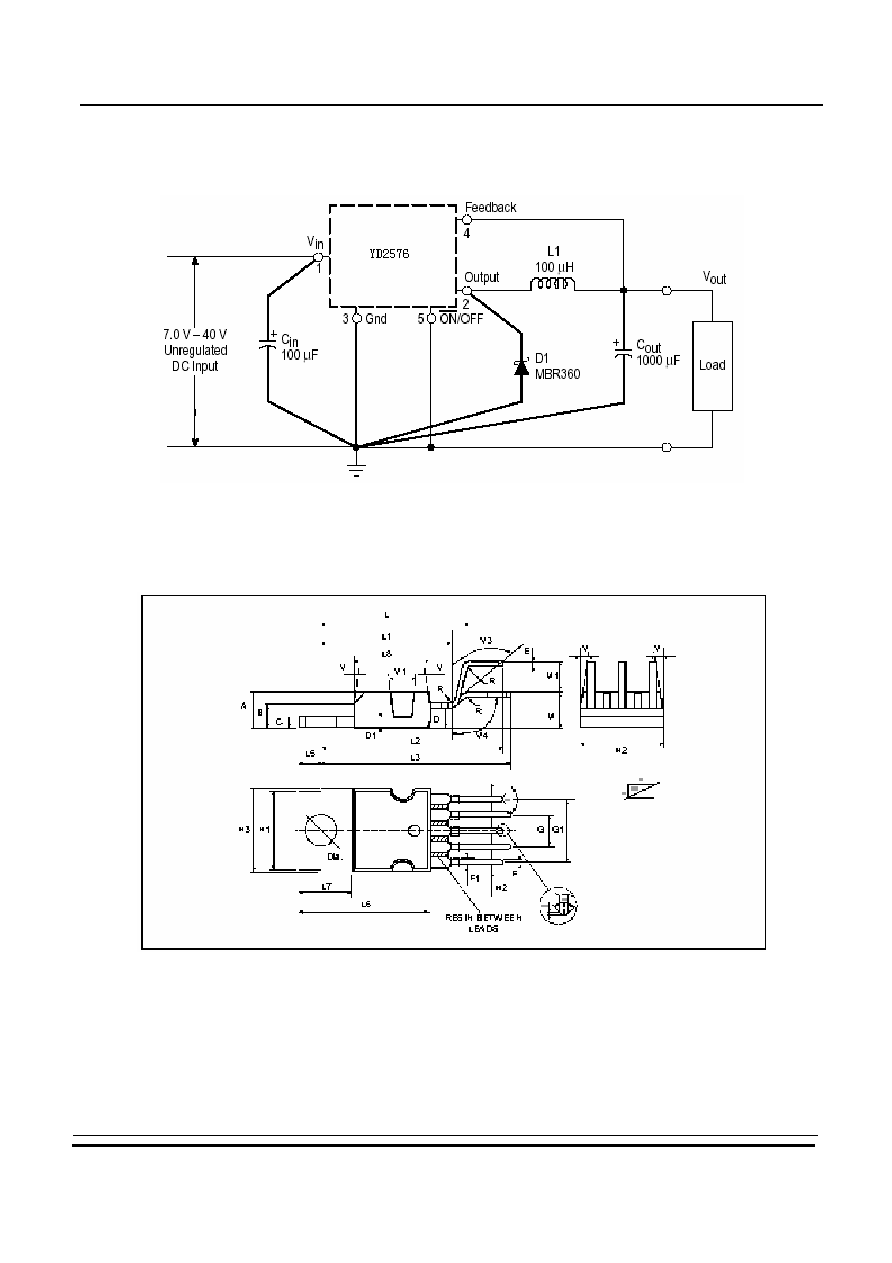 APPLICATION CIRCUIT
OUTLINE DRAWING
WuXi YouDa Electronics Co., Ltd 3 of 3 Website: www.e-youda.com